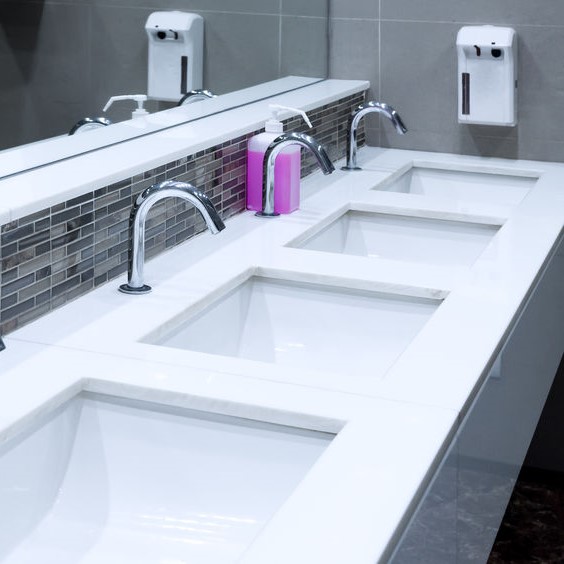 Explaining commercial plumbing
Plumbing is plumbing, right? Commercial plumbing, industrial plumbing, residential plumbing, plumbing is plumbing. Bathrooms or kitchens drains are drains and pipes are pipes, right? To a certain extent, yes. They use the same kind of materials for them and they both have the same function and end results. 
However, there are some distinctions between them all. For this article, we will talk about commercial plumbing, starting with What is the difference between commercial and residential plumbing? While any experienced, quality plumber will know the difference, if you don't have a plumbing background, you wouldn't realize these differences:
Size Does Matter: When it comes to commercial plumbing, it needs larger drains, larger pipes, more drains, and pipes. A restaurant needs to not only have kitchen plumbing but restroom plumbing for the public and staff too. The public restroom plumbing in a commercial or restaurant will have more usage than residential bathroom plumbing.
Several Floors: Typically, residential plumbing will be on one or two floors, some extravagant homes may have three floors that need plumbing. Offices may have several floors, think high-rise towers in downtown, and each floor will need restrooms and possibly break rooms or kitchens. What plumbers know is that gravity is an enormous part of plumbing working properly, and how the water pressure works.
Problem diversities: Residential plumbing will have the same basic plumbing problems, with a variation to each. Commercial plumbing, however, can face several issues, sometimes in one day, and the solutions are as varied as the problems.
Is commercial plumbing hard?
People can become as dependent on computers and robots all they can and want, but when it comes to their plumbing needs, that take human interaction. Humans rely on plumbing technology, and they will for as far as anyone can tell.
With that need, comes the need for experienced, skilled, trained plumbers that can install, repair, and perform maintenance on the plumbing systems. Among the career path of plumbers, there specialties, each just as important as the other. From residential plumbing, industrial plumbing, and commercial plumbing work, the jobs are plentiful.
Is it a hard trade to learn? Not anymore than other manual jobs, but they all have their challenging days, challenging jobs, even in commercial plumbing. Sometimes, even the most experienced plumber will have commercial plumbing questions on a situation and may call upon co-workers and superiors for help. No matter how experienced a plumber may get, especially in commercial plumbing, there will always be something new to learn.
What are the commercial plumbing basics?
The basics of commercial plumbing are like any other type of plumbing: installing and maintaining plumbing systems. However, it is typically on a larger scale than for residential, but commercial plumbing and drainage isn't as involved as it may be from some industrial plumbing jobs.
An example of industrial plumbing, the waste removal is often more detailed due to environmental concerns. Where commercial plumbing differs from residential is the size of drains and pipes. They must be larger, and there are typically more plumbing pipes in commercial properties than residential properties.
Between commercial plumbing, industrial plumbing, and residential plumber, they all have emergency type work, but commercial plumbing has the most. Businesses cannot have a disruption in their business, especially in the entertainment and restaurant industries. Any of those could be open 24/7 and they need commercial plumbing contractors that can respond promptly and complete the job as needed.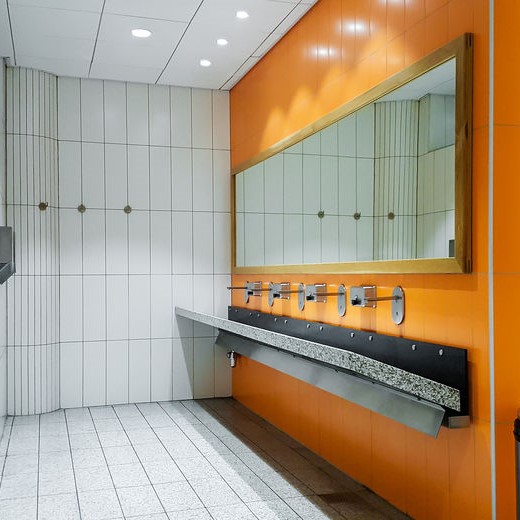 A Commercial Plumber Role
The work of commercial plumbing is to confirm that the water supply system and wastewater pipes of a commercial structure are functioning properly. Commercial plumbing isn't any different from industrial plumbing or residential plumbing when it comes to installing drainage and pipes for a commercial structure. There are trenches to be dug and pipes to be laid, and all have to be connected to the main water and sewage system.
Like the industrial plumbers and residential plumbers, the law requires commercial plumbing to safeguard that the water supply lines are connected to clean water and the wastewater pipes are not draining into the system that will contaminate freshwater supplies for that business or the surrounding areas. For a plumber to get a commercial plumbing license, they must complete a certain amount of training hours and on-the-job apprentice hours first, with some states requiring testing to be completed and passed on commercial plumbing specialty or another plumbing specialty.
After the outdoor plumbing system is in place, the internal plumbing needs must be installed. From bathroom sinks and toilets to break room and kitchen plumbing, sprinkler systems and water fountains. In some commercial buildings, showers may be necessary too. A commercial plumbing contractor must be experienced with all levels of plumbing needs and commercial plumbing repairs in order to obtain a commercial plumbing license.
Once a commercial structure is up and occupied, the need for commercial plumbing experts isn't done. There will always be plumbing issues, and not by fault of the installation job, but day to day use and abuse by the occupants will necessitate the need for an experienced commercial plumber.